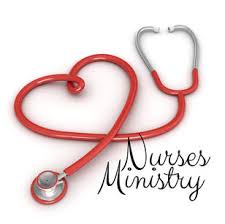 NURSES
Coordinator: Sis. Karena Dobbs
Asst. Coordinator: Vacant
Secretary: Vicky Anthony
Project Coordinator: Teretha Jones
Project Coordinator: Lydia Joyner
Uniform: Julietta Larry
Uniform: Deaconness Maya Anderson

Age Range: 13 and up (non-professional)
Gender: Male and Female

Purpose: To administer aide to all in need during Worship Service.

Quarterly Meeting Dates: Second Saturday in March, June, September and December
Meeting Time: 10:00 a.m.










"As the spirit leads you…join us, you are welcome!"