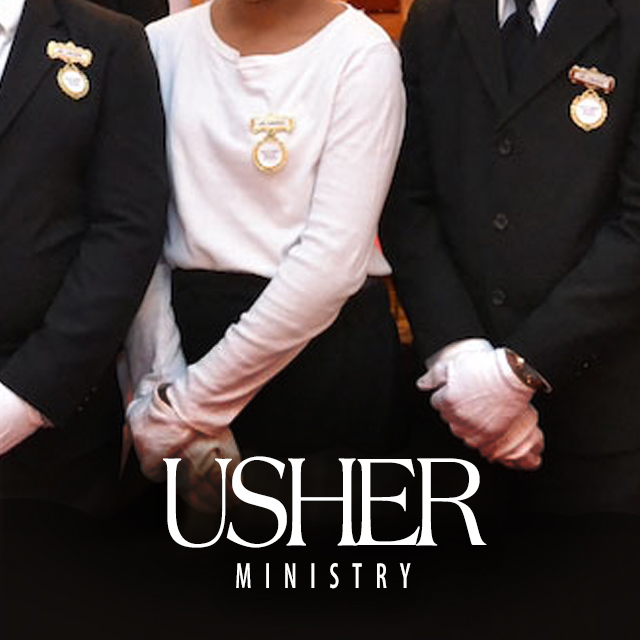 ADULT USHERS
Chairperson: Sis. Janice Hyshaw
Vice-Chairperson:Sis. Melanie Lowery
Secretary: Sis. Gloratene Robinson
Treasurer: Sis. Angela Thomas
Directress: Sis. Jean L. Easter

Age Range: 17 to 55

Purpose: Ushers are servants to the glory of God who warmly greet, welcome, and seat members and guests who enter God's house. As forerunners, ushers prepare the place of worship by ensuring all items for a comfortable and effective worship experience are in place.
We usher on the Second Sunday at 7:30 a.m. and the Third and Fifth Sunday during the 11:15 a.m. each month.

Monthly Meeting Date: Third Saturday
Meeting Time: 11:00 a.m. - 1:00 p.m.

Annual Day: Second Sunday in September

Major planned spiritual event for the spiritual growth and edification of the body of Christ at Central Baptist Church of Camp Springs, Maryland:
Combined Usher's Anniversary-Second Sunday in September

"As the spirit leads you…join us, you are welcome!"