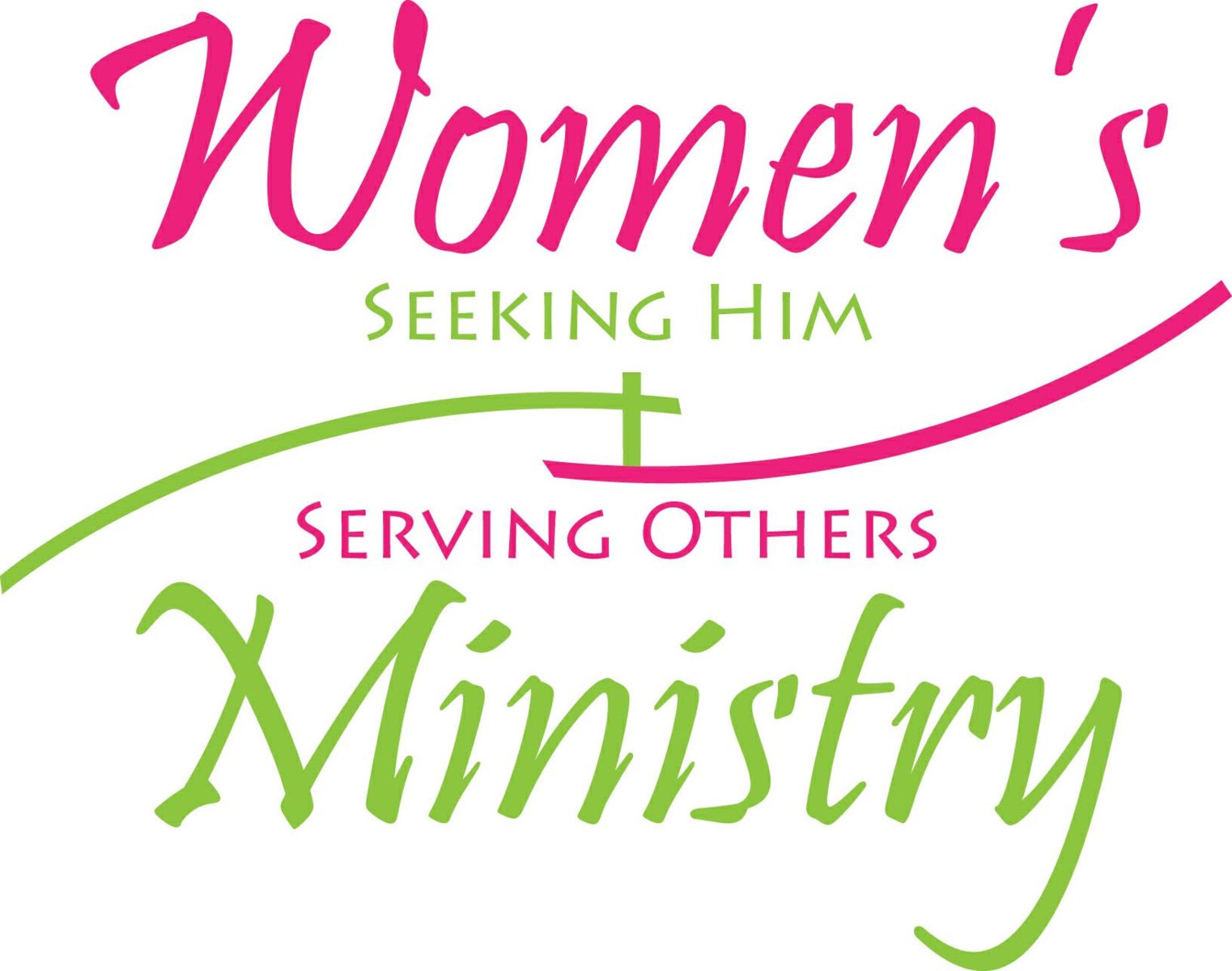 Women's Annual Day
Today, CBCCS celebrates Women's Day. Please join us as we celebrate the wonderful women in our church. All are welcome!
Our theme this year is We Are God's Kingdom Women, and our scripture is Isaiah 62:1-4.
Our daughther in ministry, Rev. Lynda Brown-Jackson will the deliever the message from the Word of God. Rev. Brown-Jackson is the Pastor of Nevertheless Outreach Ministry Church located in Washington, DC. We hope to see you there!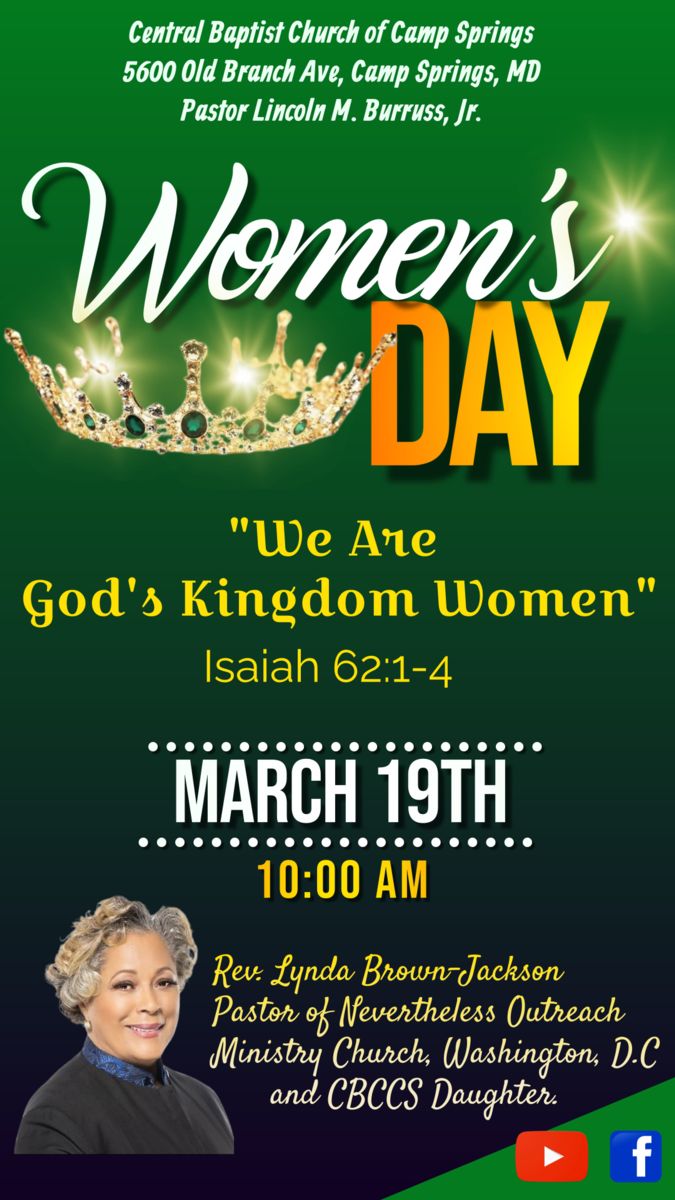 March is Women's History Month, a celebration of women's contributions to events in history, science, and society. The United States has observed it annually since 1987.
The National Women's Alliance designates a yearly theme for Women's History Month. The 2023 theme is "Celebrating Women Who Tell Out Stories." This theme will "encourage recognition of women, past and present, who have been active in all forms of media and storytelling including print, radio, TV, stage, screen, blogs, podcasts, and more. The timely theme honors women in every community who have devoted their lives and talents to producing art, pursuing truth, and reflecting the human condition decade after decade."
President Jimmy Carter's Message to the nation designating March 2-8, 1980 as National Women's History Week: "From the first settlers who came to our shores, from the first American Indian families who befriended them, men and women have worked together to build this nation. Too often the women were unsung and sometimes their contributions went unnoticed. But the achievements, leadership, courage, strength and love of the women who built America was as vital as that of the men whose names we know so well."
Subsequent Presidents continued to proclaim a National Women's History Week in March until 1987 when Congress passed Public Law 100-9, designating March as "Women's History Month." Between 1988 and 1994, Congress passed additional resolutions requesting and authorizing the President to proclaim March of each year as Women's History Month. Since 1995, each president has issued an annual proclamations designating the month of March as "Women's History Month."
ICAL EXPORT